Members of the southern region of NAUFRP come from land grant colleges and universities, as well as other state-supported universities offering graduate training in the sciences basic to forestry.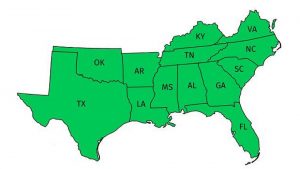 Southern Region Chair – Dale Greene, University of Georgia
Southern Region Web site
Southern NAUFRP will meet June 27-29, 2018 at Lake Oconee, Greensboro, GA.  Contact Dale Greene for more information.